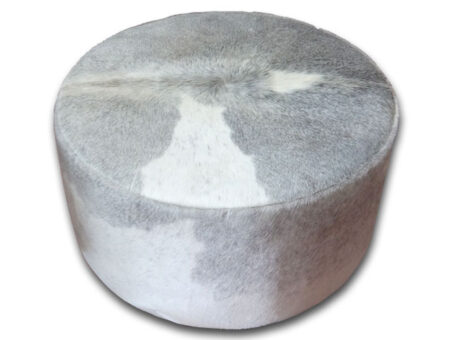 This STYLSIH ottoman will give your room that WOW factor
1 in stock
Description
Additional information
Description
This versatile round cowhide ottoman is FAB for both soft-seating and as a coffee table
Soft enough to rest on yet firm enough to sit your tea cup on!
A strong well made frame, this ottoman will stand up to the weight of adults sitting on it, and kids jumping on it, extremely durable and easy care …no need to worry and knock and spills
It's the ideal accessory for any living room or lounge.
Diametrer: 700mm
Height: 400mm
Covering: Black and white cowhide
Frame Materials: Wood frame, foam
Leg type: Hidden sliders
This Ottoman is in stock and ready to go a new home!
Please enquiry if you would like a shipping quote or you would like this ottoman made in a different size/colour/shape