Rug Underlay
 Cowhide Rug Underlay
Keep your fabulous new cowhide rug in place!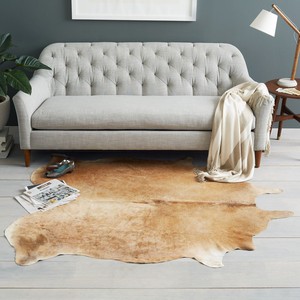 This product has been developed especially to stop rug movement that
creates a buckling effect.
The light breathable cushioning will also protect against any possible
discolouration to your flooring surface.
This is NOT a permanent bond to the floor, it is a repositionable underlay,
harmless to your cowhide rug and flooring surface.
Protects ALL types of flooring surfaces -Wood, Laminate, Concrete,Tiles, Carpet
Keeps your rug in place, which reduces the risk of slipping
and makes it easier to vacuum.
Easy to apply – cut and join underlay, to fit under rugs of all
shapes and sizes
Click image to view product details